M1, M2 & M3 Shruti Box
Based in Wales, UK, we are a specialist Shruti Box developer and supplier. Our fine quality instruments are hand crafted from solid tonewoods for a resonant and harmonious sound. Simple to use and easy to play, they provide a rich sustained drone accompaniment for singing, sounding and music-making.
We ship direct to customers worldwide and offer excellent after-sales support. Check out our reviews.
On this website you'll find videos and in-depth information on our range of Shruti Boxes and the Bowring Foot Pedal which you can pre-order securely via our online shop. See new developments and what people are doing with our instruments on facebook.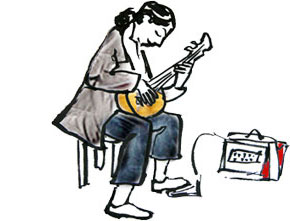 The Bowring Foot Pedal
Offers the perfect solution for hands-free playing of our Shruti Boxes. Read more
"I just wanted to let you know that I have really been enjoying the Low G Shruti and the Bowring pedal. They are an awesome pair. I have waited for a real-instrument drone for many years. Sounds great with my guitar or my handpan."

Nathaniel Brown, Musician, USA (M3 Low G + Bowring pedal).
It's beautiful. I've already written a new song for my son on it."

Karine Polwart, Singer-Songwriter, Scotland (M1 C) read more